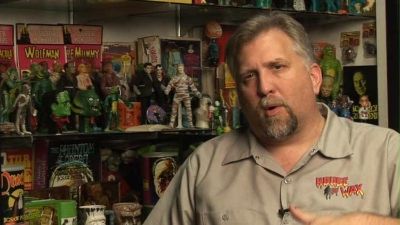 We interrupt our regularly-scheduled public domain feature film to bring you this very-special, new short film from Scared Silly friend, Daniel Roebuck!
If you're a regular reader of this blog, you know that esteemed character actor Roebuck has graciously agreed to write the foreword for the upcoming book version of Scared Silly.
To learn more about Daniel's fabled career, just
click here
.
And now, enjoy this wonderful new short film that showcases Daniel's movie memorabilia, and encourages us all to embrace our inner geeks!