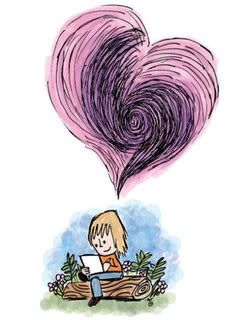 Greetings Scared Silly fans. I know I've been scarce in these parts as of late and I apologize for that – my schedule has been a doozy the last half of this year. The good news is that I may have an opportunity soon to make up for lost time and get back to reviewing classic horror-comedy films on a more regular basis.
In the meantime, I wanted to let you know that I'm making another personal appearance for charity this weekend, at a very special event for a great cause: benefiting victims of Hurricane Sandy.
Called "
Creating with Compassion
," the event brings together New Jersey-based comic industry pros, book authors, fine artists, singers and musicians and other performers. There will be opportunities to meet, greet and receive autographs from the creative talent on hand as well as to enjoy book readings, live music, art demonstrations, performances and more.
The open-house style event will be held at Jersey City's
Art House Productions
, 1 McWilliams Place, Jersey City, N.J. on December 15, 2012 from 4 to 7 PM. Admission is free, but donations for the American Red Cross will be collected at the door. Each participant will donate a portion of the afternoon's sales to a Hurricane Sandy relief organization of his or her choice. I will be there autographing copies of my
ARCHIE'S WEIRD MYSTERIES
and
VINCENT PRICE
books along with various comic book projects.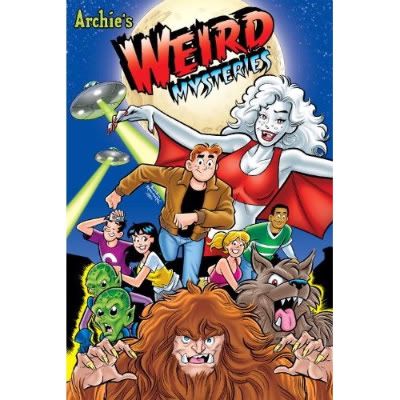 Also on hand will be some of my friends from the world of comics, all who have interesting things to offer.
Mark "My Pal Mark" Mariano
is the author-illustrator of the comic, Happy Loo as well as the illustrator of the children's book, No Sweets For Santa. He also created the event's logo (above) and is a member of the quirky rock trio, The O>Matics. In addition to autographing books, Mark will also be performing as his Mark O>Matic alter ego.
Also on hand will be
Joe Endres, the writer-co-creator of Colossians
and Megazeen and popular sketch card artist and art teacher,
Nick Mockoviak
– a man known for his fondness for Universal Monsters!
Now here's a clip of New Jersey First Lady Mary Pat Christie urging people to donate to the Hurricane Sandy New Jersey Relief Fund. I will be donating proceeds from the sales of my books to this charity as well as to the Red Cross.