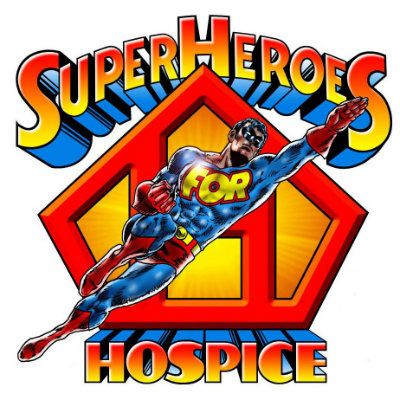 Attention all comic book fans: this coming Saturday, April 20th it's time for another SUPERHEROES FOR HOSPICE Charity Comic Book Sale. I'll be one of the guests in attendance and I'll have copies of much of my work through the years with me, including my
ARCHIE'S WEIRD MYSTERIES
and
VINCENT PRICE
books. As always, there will also be (long) boxes and boxes of comics for sale from all decades as well as other great comics creators on hand to autograph comics, do sketches and sell original art. Proceeds benefit Barnabas Health Hospice and Palliative Care Center.
The event takes place from 10 a.m. – 6 p.m. at the Barnabas Health Corporate Office, located at 95 Old Short Hills Road in West Orange (directly across the street from Saint Barnabas Medical Center). Admission is free. For more information or to make a comic book donation to Superheroes for Hospice, please contact Spiro Ballas at sballas@barnabashealth.org or 973-322-4866. You can also read more specifics about this Saturday's event when you
click here
.
Now here's a clip from the audio/video podcast, "
Fever Keeps It Real
" – the fine folks who run the show, Paul and Linda Wein dropped by one of our previous "Superheroes for Hospice<" events and interviewed me about Archie's Weird Mysteries and the charity starting at 3:46 – enjoy!